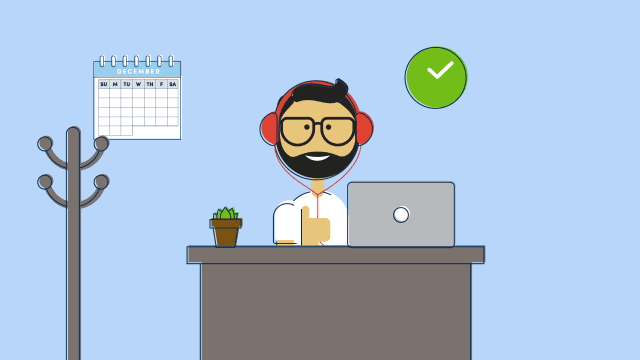 Money falling from the sky, pingpong, succulents, and lots of tech. These are just a few of the visuals we used in our new animated explainer video for Clarus R&D.
Clarus helps entrepreneurs take advantage of the research and development tax credit by offsetting their payroll tax.
We were asked by Clarus to create a fun, accessible and colorful explainer video that appeals to their audience of angel investors, incubators, payroll providers, and other professional services that support the startup community. We knew the best way to accomplish this was with motion graphics as it allows us to simplify concepts and create visual metaphors that a viewer can easily digest and understand. Plus, it looks great and is always an effective tool for a company to have in explaining what they do. Our role encompassed all the concepting, direction, art direction, design, illustration, and motion graphics in this piece.
From the first rough script all the way to the final musical note, our team of collaborators crushed their role. Our copywriting partner, Gregor Gilliom of Versatile Words, knocked it out of the park as usual with a motion-ready script.  Voice over artist Matt Hays delivered a confident and friendly read. The talented Kelly Warner from Scorechamber Audio crafted a fresh, original track with full sound design.
This is the result.