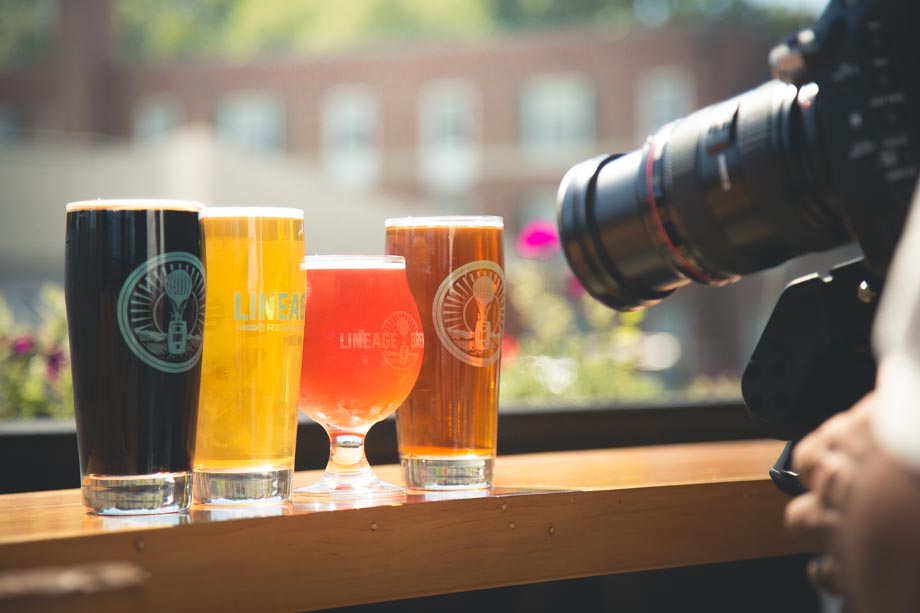 Some of the most rewarding client work we do are for the local businesses here in Columbus. The reason for this is that there's always a story, and always passion behind the business. Even a small story and a little passion make it easy for us to make something great for them. Lineage Brewery was no exception to this.
It's owned by Mike Byrne and Carey Hall who both loved making beer from home and trying out different styles and flavors. Their constant experimentation is a quality that forms a good portion of the brewery's foundation now. While they do have a flagship beer, the different craft beers they serve change...well, just about monthly with multiple new things to try every time you come in. There's more to Lineage than just beer though! Their menu has been growing since they opened and the food pairs very well with the drinks. And the atmosphere there could only be described as comfortable and relaxing. One thing unique about the place is that there aren't any TVs on the walls like most bars. As a result, people at the bar are engaging with one another, talking with strangers, and not getting distracted as they might elsewhere.
"Even a small story and a little passion make it easy for us to make something great for them."
The video we made for Lineage was made to touch on a lot of these points, and it was quite a long time coming. We began filming back in September and as the video developed we realized that we needed a couple more shots here, a couple more there. Partially through editing the video together it became apparent that there needed to be food shots in there. Then we decided toward the end that there needed to be a different kind of introduction to get the video rolling. We put so much into making this because it needed to be perfect and describe what their establishment offered to the community.
Take a look at our video, and give them your patronage if you're ever in the area!