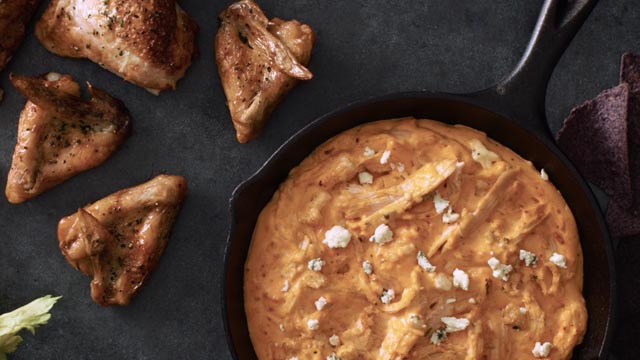 Shooting food is always a very different experience from the typical work that comes through Outsider. It's different in the sense that we aren't doing interviews or shooting B-Roll, but instead working in-studio with a controlled environment with all the usual finesse that goes into food photography: stylists, set design, chefs, etc. Most may not see it as a big difference, but that's what this post is for; there's a lot more that goes into filming food than you'd think.
Over the course of the two-day shoot over dozens of rotisserie chickens were used and we had a slew of people on the set making sure everything was coming together. We had a chef constantly preparing food while a food stylist and set designer worked in tandem on food choices and plating to ensure both came together in a colorful and attractive harmony. Minuscule details were important and measured; everything from what garnishes were used to the pattern on the plate to the color of golden-brown the chicken was on camera.
Some may wonder: why sweat such things? Well, people make careers based on honing an eye for these kinds of granule details, and it's not just because the client cares about how their product is presented visually. These almost imperceptible details are the "99% invisible" that can determine if someone buys into a brand at first blush.
These almost inperceptible details are the "99% invisible" that can determine whether someone buys into a brand at first blush.
Ultimately, we're really excited with the whole experience, from pre to post production. It was also a really good opportunity for us to flex the muscles of our new RED camera. Without it we don't think the footage would have looked quite as good as it did! So, please have a look below at the two spots and let us know on our Facebook, Twitter, or Instagram what you think!
Special thanks to Ryan Benyi for being director on set. Strategy and creative came from Kickdrum, and Heart + Soul helped produce the whole project.